Dallas SEO Marketing Services
One of the basic tenets of customer service is simply listening to what customers want. In terms of your website strategy, that really is the answer to the question, "What is SEO marketing?" The Dallas SEO marketing services at Make Top 10 are all tuned to listening to your customers so we can connect them to you for business growth.
Listen to how customers search
The first step in the process is to "listen" for how customers search. Our SEO marketing services in Dallas TX includes extensive research into how customers look for the services or products you provide. We let them tell us how to find you and we build that information into landing pages that get you ranked on the first page for multiple searches. Based on years of experience, our SEO experts are so confident in our abilities, we offer a money-back guarantee if we don't get you multiple first page rankings within 90 days. If your website is not linked to the way customer search, they will never find you. Our expert technicians and writers can bridge that gap.
We analyze industry trends
There are cycles in various industries and peak times during the year when people search for goods and products. Our team at our Dallas SEO marketing services review these trends in light of your industry and make sure the pages we build for you takes advantage of them to increase your web traffic at these important times during the year. If you are not connecting with these seasonal searches, guess who is? Yes, your competitors.
Using data from all sources
When you work with our SEO marketing services in Dallas TX, we not only collect data through our internet tools, but we also work with you and the information you have collected from your time in business and knowledge of your industry. We then organized that information strategically on pages that are designed to lead people through your website to establish a relationship with your company. This process not only defines the partnership we develop with you for a more successful experience, but it is also the true SEO marketing definition.
If you want to know what is SEO marketing, contact us today to leverage our Dallas SEO marketing services at Make Top 10 to help grow your business by attracting more people to your company through your website.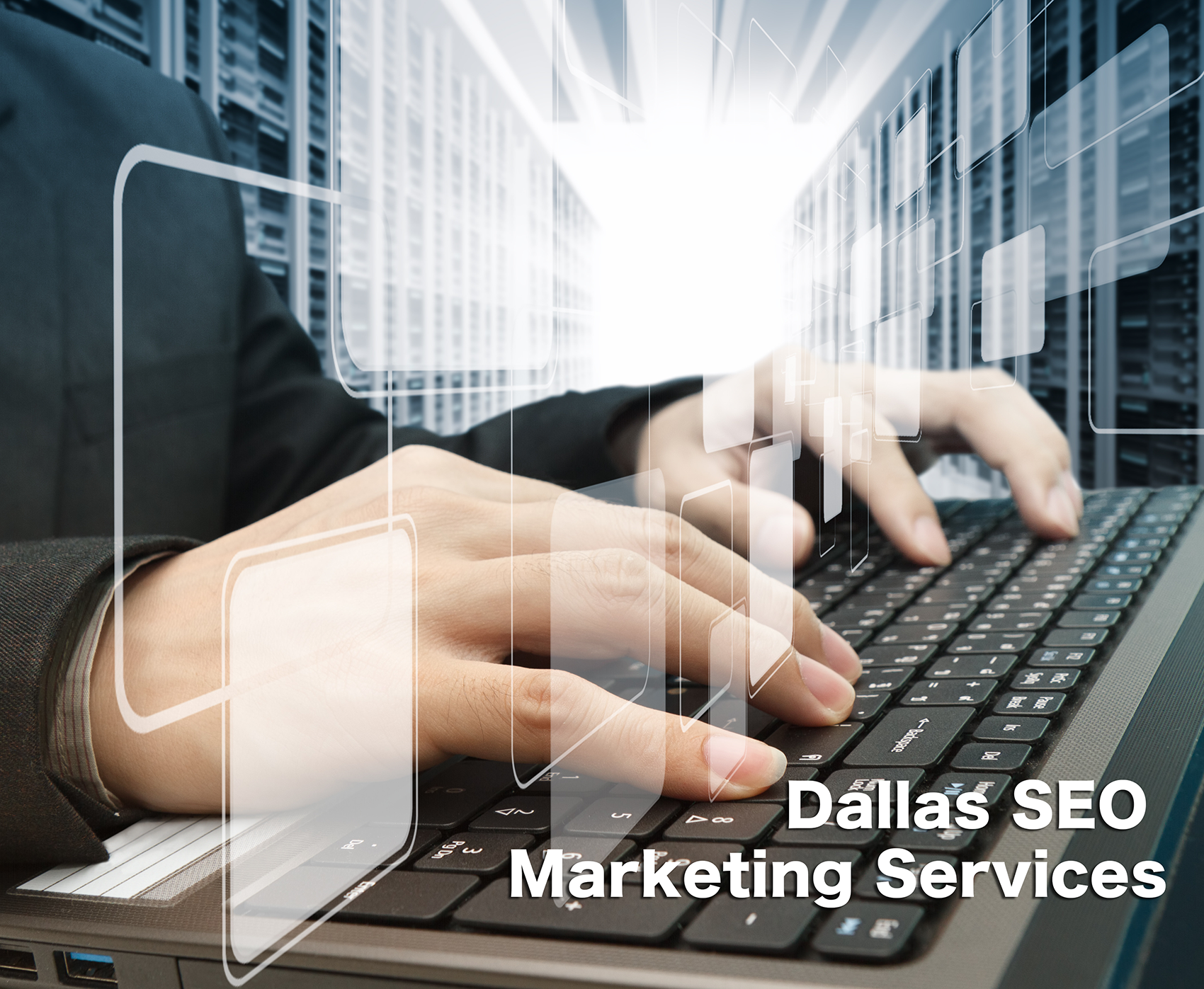 Let us help you grow your business